Stay

---
Lotus Resort is an ideal choice to have a comfortable and exciting holiday in Gokarna. We are located close to Gokarna beach and offers lavish amenities with excellent service. Gokarna is beautifully in the midst of the Western Ghats and the Arabian Sea. Gokarna is a mythological significance coastal town that is located in the Kumta taluk of Uttara Kannada district. The town offers nature and spirituality in one place. Gokarna is believed to be a womb that served for the reincarnation of Lord Shiva. The Lord Mahabaleshwara Temple, Lord Maha Ganapathi Temple, and Goddess Bhadrakali Temple are must-to-visit holy places in Gokarna.
Lotus Resort is close to the most popular temples of Gokarna town. With the charisma of temples, beaches are the most visited destination in this small town. From south to north direction, the town is surrounded by five beaches. From Lotus Resorts, the beaches of Gokarna is very closeby. Walk on the sands of Gokarna Beach and relax your mind with a glimpse of the Western Ghats hemmed in beautifully around the Arabian Sea. The town Gokarna name itself brings the feel of divinity. In Lotus Resorts, we ensure to make your stay comforting and sensible by providing the most excellent services.
Lotus Resorts is well-equipped with 8 cottages and offers the best-in-class amenities. Gokarna is an amazing town that includes incredible creation in it. The OM beach is spectacularly formed in an OM Symbol, and the Half Moon beach is in half moon shape. While the Kudle Beach, Paradise Beach, and Gokarna Beaches located this religious town are also known for bonding with spectacular nature that takes one away from the busy world. When staying at Lotus Resorts create a lasting bond with nature and spirituality. The amenities that we offer you are intended to give you the best experience making your vacation only one of its kind.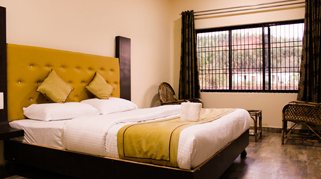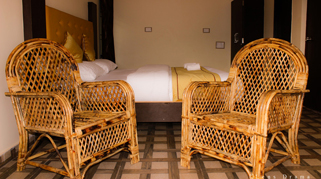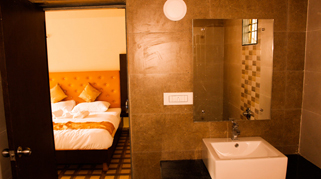 Lotus Resorts is surrounded by beautiful nature and take a glimpse of Gokarna beach from the balcony of your cottage. Features pleasant color combination interiors with complementing furnishing products are set in each cottage. We make sure to keep the cottages well-maintained, and rooms are cleaned every day without fail. At Lotus Resorts, we provide adventurous activities that stimulate your unexciting life. The watersports, fishing, swimming and many other activities are what we offer to make your holiday the most exciting one. Come and have an amazing experience of amusing nature and divinity in one place itself only at Lotus Resorts in Gokarna.